BEST SELLER
Prime [RDR2] – Lifetime License
Prime RDR2 is a new RDR2 Mod Menu. It has unique UI and features. Checkout the new Prime Menu today!
Bodyguard options
Model Changer
Weapon Options
Vehicle Options
Horse Options
And many more!
Due to the nature of the product, we do not allow chargebacks nor refunds. We also don't have control if the menu developer's decide to shutdown as we are mere resellers. MindStop does not condone usage of Mods Online. Kindly read our Terms and Conditions.
Introduction to Prime RDR2
Prime is the best RDR2 Online Mods menu with unique UI theme. You can see the full feature list here : https://pastebin.com/4TET1iKn
License Types
Prime Menu comes with multiple subscriptions. You can purchase weekly keys here : Prime [RDR2] – Weekly License
If you are looking for monthly subscription, it can be purchased here : Prime [RDR2] – Monthly License
Updates Frequency
Prime is know as one of the best RDR2 online mods since you get frequent updates, at any time 24/7 direct from our software, every day we are working to provide new Options!
Support
We provide the best support! According to our more than 1000 clients. Our support is 24/7 and can help you on Any ISSUE!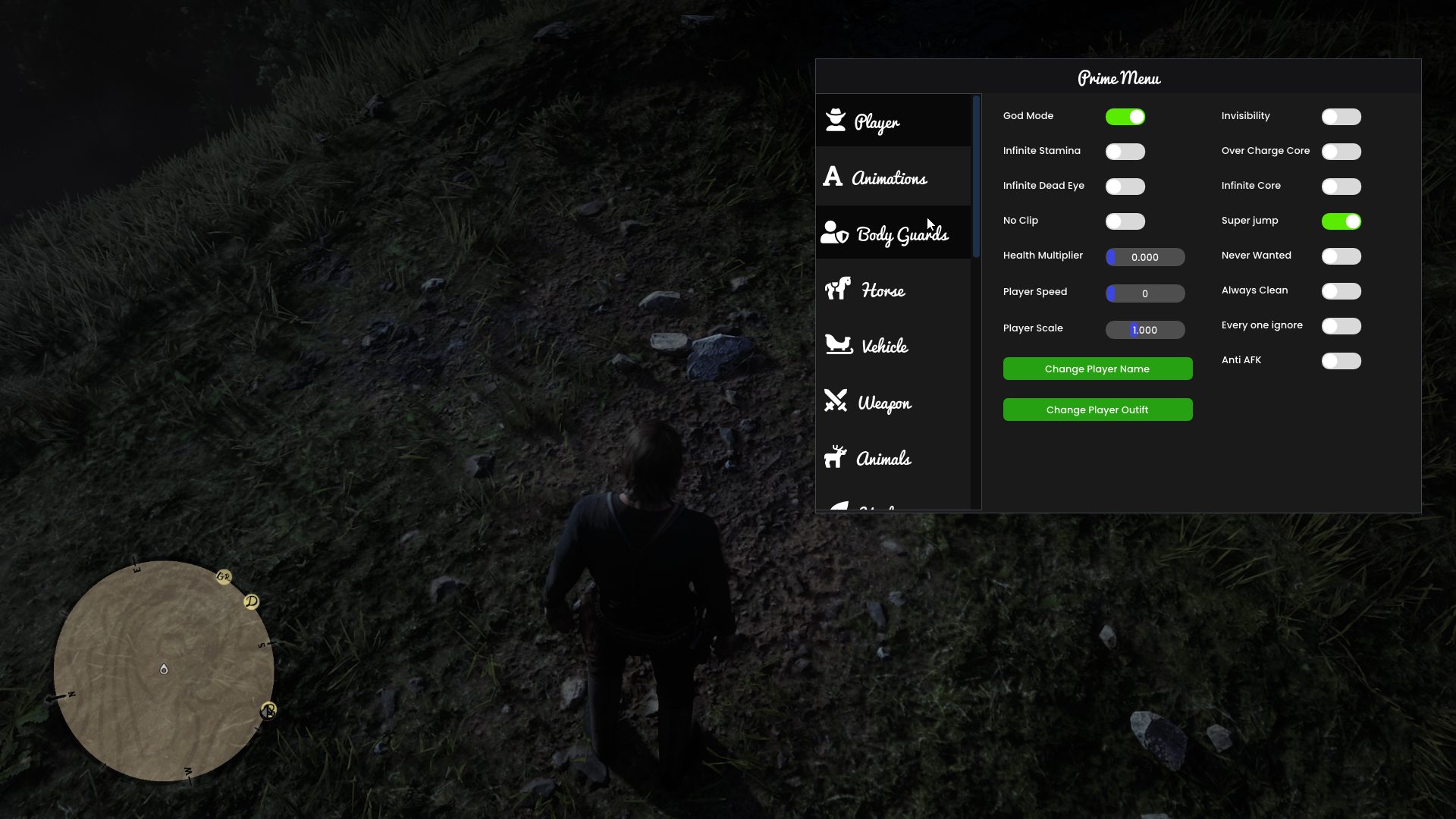 User Reviews
Only logged in customers who have purchased this product may leave a review.

Prime [RDR2] – Lifetime License